LIVE IN-PERSON EVENT | MAY 18th, 2022 | Ann Arbor, MI | 8:00 AM – 1:00 PM ET
Individual or Team up to 3, One Price: $597
$150 for each additional attendee
Register Today!
10X YOUR BUSINESS?
Scaling Up Business Growth Workshop
As a leader of an executive team in a growth-oriented business, you are facing very challenging barriers to scaling up. 
Are you spending too much time sucked into the drama and course correcting?

Are you wasting too many resources when your teams row in different directions?

Are you tolerating underperforming teams, carrying too much of the load for others?
It doesn't have to be that hard. The performance platform we will share with you will make it easier to achieve consistency, predictability, and reliability in performance.
If you are experiencing these challenges and others, our workshops are designed for you!
"
Only three things happen naturally in all organizations; friction, confusion and underperformance. Everything else requires leadership.
Peter Drucker
participate in our next live in-person workshop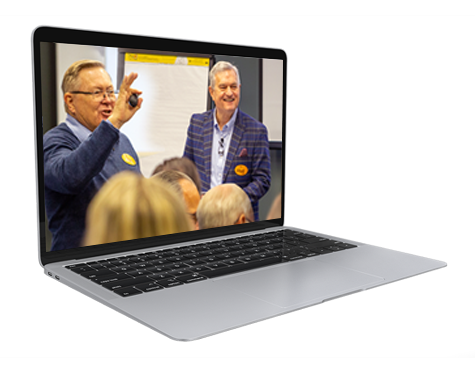 May 18th, 2022
8:00 a.m. – 1:00 p.m. ET
What do you get?
10X YOUR BUSINESS?
Workshop Registration
ZingTrain | Ann Arbor, MI
1. You will receive an electronic version of the Scaling Up Growth Tools.
2. A copy of the book Scaling Up by Verne Harnish
3. After the workshop ends and you complete our program evaluation, we are offering you a free Scaling Up Assessment which will indicate your readiness to scale the business, and a 1-hour virtual coaching session.

Scaling Up Business Growth Workshop
discover how to accelerate profitable business growth using the scaling up four decisions tools:
people, strategy, execution, and cash

what you'll learn in the workshop:
The workshop provides a high-level overview of the methodology and the Four Decisions every company needs to do right: People, Strategy, Execution and Cash. An experience using some of the Scaling Up tools is also provided. The fundamental topics covered are:
Strategy – Align your Business around a powerful strategy that clearly differentiates your offering and is viewed as unique in the marketplace.
People – Attract and retain an Executive Leadership team that produces consistently, reliably, predictably.
Execution – Build an accountability system that assures that things get done when they are supposed to get done.
Cash – Generate cash reserves internally minimizing the need for outside financial resources.
Why work with us?
We've coached dozens of mid-market executive leaders and their teams that have scaled up with extraordinary results.  A few results are here:
Tag Birge and Andrew Held grew Birge & Held to be one of the largest multi-family apartment businesses in Indiana in 2022.

Bill Dahm's leadership team inspired Crew Carwash to become one of Glassdoor's 2022 Best Places to Work.

Doug Bowen and his leadership team at Bowen Engineering achieved their annual One Page Strategic Plan growth targets and celebrated with a trip to Key West for the entire company of 380 employees!
These business leaders have something in common. They confront brutal facts and retain unwavering faith that they can and will prevail. They are fanatic about disciplined thought, disciplined people, and disciplined action.
Scaling Up is challenging work. These leaders have achieved clarity, alignment and focus and have a team that is dedicated to the plan, and diligent in execution. This is essential to your success!
It all starts with an aligned leadership team who create a resilient, results-driven culture for your business to scale. We'll guide you through the development of your differentiated plan, powered by a proven system using growth processes, tools, and techniques.
This workshop is especially helpful for those who have a growth mindset and who are determined to take the time needed to work on their business. Is growth an imperative for you and your team? If so, this workshop is for you!
"
The Scaling Up Methodology has been instrumental in helping our company scale up and work to achieve our BHAG!
Jeff Kittle, CEO, Herman Kittle Properties, Inc.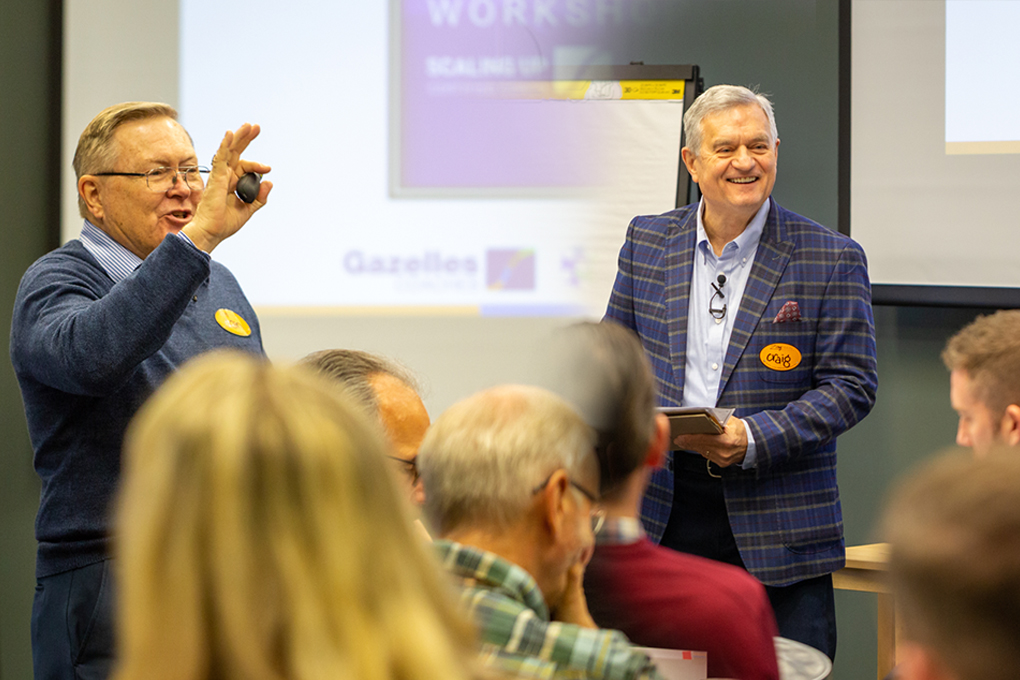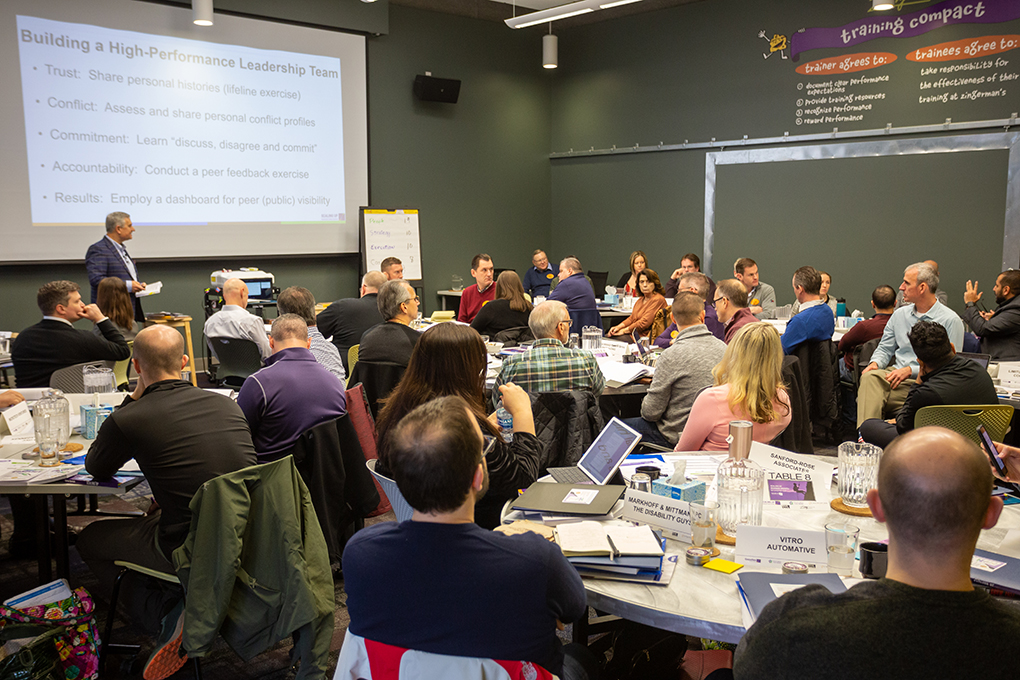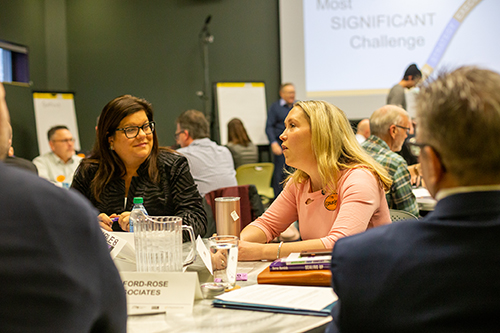 "
This Scaling Up process and our coach, Dan Hurley, has really changed me and my company. I no longer feel like I am doing it by myself.  Everyone is clear on who we are, where we are going, and how we are going to get there. We are truly a team now.
Jeff Floyd, Wm. Floyd Company
what do you get?
You will receive an electronic version of the Scaling Up Growth Tools.

A copy of the book Scaling Up by Verne Harnish

After the workshop ends and you complete our program evaluation, we are offering you a free Scaling Up Assessment which will indicate your readiness to scale the business, and a 1-hour virtual coaching session.
Your Coaches
Scaling Up Certified Coaches are uniquely qualified to qualify leadership teams with the tools to accelerate GROWTH.
"

Craig's approach to "scaling up" has been instrumental in
Birge and Held's growth from a small apartment owner with $100M in assets to one of the largest multifamily apartment owners in the Midwest
with over 1 Billion AUM.
J. Taggert 'TAG' BIRGE, President and CEO, Cornerstone
"

While my team (I have a 4-member senior leadership team) and I thought we understood all the various things we were doing around marketing, sales, delivery, service, and follow-up, Dan has helped bring us to a new and more insightful level.
 
A huge piece of why we have been and continue to be successful is that Dan uses the Scaling Up model, as well as other useful tools from his deep and storied history.
 
He has an amazing way of delivering ideas, good news, bad news and suggestions that don't come across as the "paid consultant" telling you what to do. 
Brian Mittman, Markoff and Mittman
who should attend?
This workshop is for Mid-Market, privately held and or family business leaders who are facing the complexity of rapid growth.  We invite you to bring 3 leaders such as the Founder, Owner, CEO, COO, CFO, Executive Team Leaders, Director of HR, or Operations Managers, who will benefit substantially from this investment. 
workshop agenda
8:00am – 8:30am: Continental Breakfast
8:30am – 12:30pm: 10X YOUR BUSINESS?
Scaling Up Business Growth Workshop*
*We will take 2 breaks during the session
12:30pm – 1:00pm:  Zingerman's Famous Deli Lunch
After lunch:  Follow-up with Dan and Craig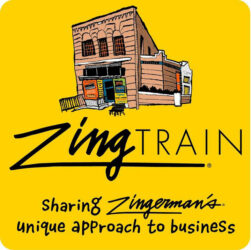 ZingTrain
3728 Plaza Dr Suite 5
Ann Arbor, MI 48108
(734) 930-1919
team registration
Event Date: Wednesday, May 18th, 2022
Registration ends Friday, May 13th, 2022.
Your Investment
Individual or Team up to 3, One Price:  $597.
$150 for each additional attendee.
To date, we've received numerous NPS scores of 100. If we fail to provide value on the day of the workshop, we'll refund your ticket in full.
REGISTER NOW
Let's Get In Touch
Now is the time to start thinking about Business Growth through Strategic Culture Alignment.
Now is the time to take control.
Contact Us