VIRTUAL | January 27th, 2022 | 8:00 AM – 12:00 PM ET
$299 Per First Three From Same Company
$100 Per Person - After 3rd From Same Company
our coaches work with Business Owners, CEOs, and Executive Leaders who are facing these challenges…
Spending too much time sucked into the drama of fixing problems

Failing to get everyone rowing in the same direction aligned toward a shared vision

Tolerating underperformance by carrying too much of the load for others
If you are experiencing these challenges and others, our workshops are designed for you!
"
Only three things happen naturally in all organizations; friction, confusion and underperformance. Everything else requires leadership.
Peter Drucker
participate in our next virtual workshop

BUSINESS GROWTH WORKSHOP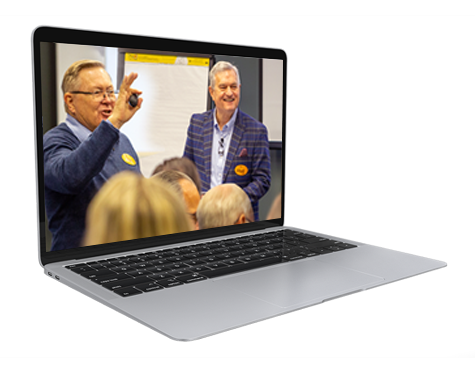 January 27th, 2022
8:00 a.m. – 12:00 p.m. ET
All attendees will receive:
• Scaling Up Growth Tools
• Access to the Scaling Up Assessment
• Post workshop coaching session

SCALING UP
Workshop Registration
VIRTUAL
discover how to accelerate profitable business growth using the scaling up four decisions tools:
people, strategy, execution, and cash

what you'll learn in the workshop:
The workshop provides a high-level overview of the methodology and the Four Decisions every company needs to do right: People, Strategy, Execution and Cash. An experience using some of the Scaling Up tools is also provided. The fundamental topics covered are:
People – how to select and hire 'A' players and then avoid demotivating them
Strategy – One Page Strategic Plan – how to understand the foundation and structure of the One Page Plan, your roadmap to drive success
Execution – Rockefeller Habits Checklist – ten essential habits that reduce the executive time needed to manage the business
Cash – how to increase your operating cash flow in the next twelve months
why are we qualified to facilitate this workshop?
We've coached dozens of mid-market business owners and their leadership teams that have scaled up with significant results. A few results are here:
Tag Birge and Andrew Held grew Birge & Held to be one of the largest multi-family apartment businesses in Indiana in 2020.

Bill Dahm's leadership team inspired Crew Carwash to become one of Glassdoor's 2020 Best Places To Work.

Doug Bowen and his leadership team at Bowen Engineering achieved their annual One Page Strategic Plan growth targets, and celebrated with a trip to Key West for the entire company of 380 employees!
These business leaders have something in common. They are fanatic about disciplined thought, disciplined people, and disciplined action. Scaling Up is challenging work. These leaders have a plan. You need a strong plan.
We'll guide you to understand and leverage the tools necessary to develop your differentiated plan. It all starts with an aligned leadership team who align the culture with a shared vision.
as scaling up certified coaches, we guide your team to reveal blind spots and defuse landmines that result in too much friction, confusion, and underperformance.
"
Scaling up a significant business requires precisely the kind of discipline and focus detailed in Verne's practical and 'how-to' driven book.
Scott Farquhar, Co-founder and CEO, Atlassian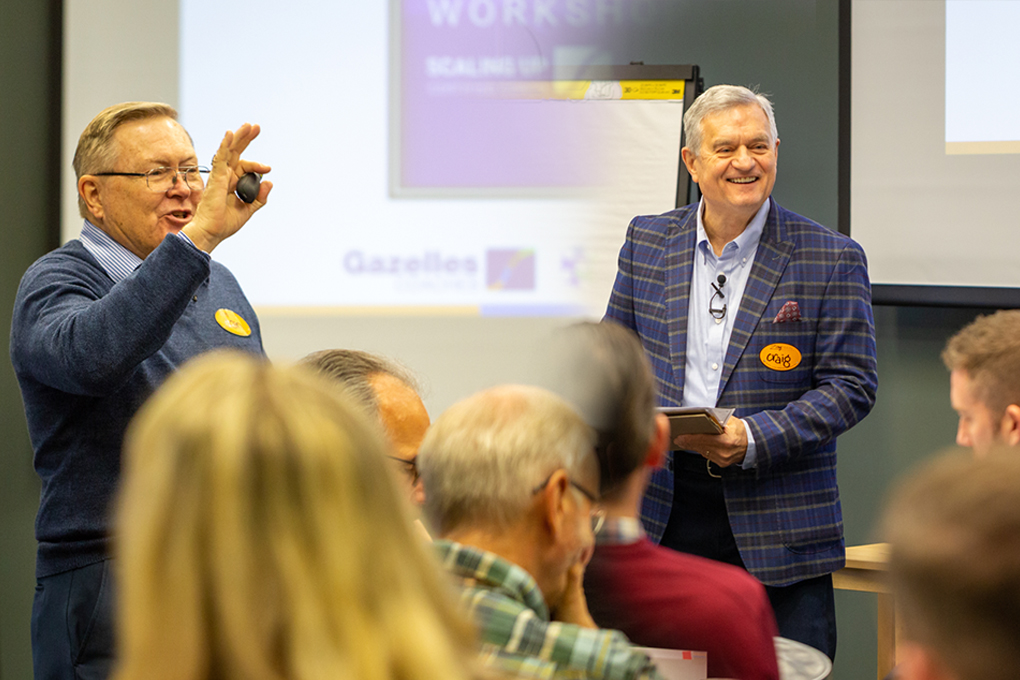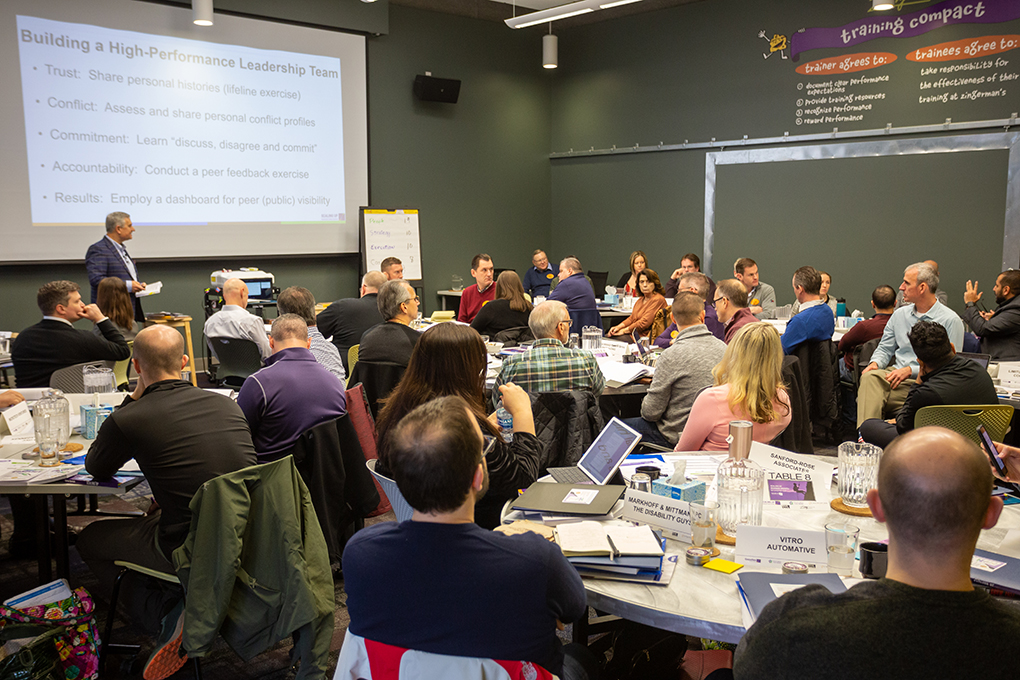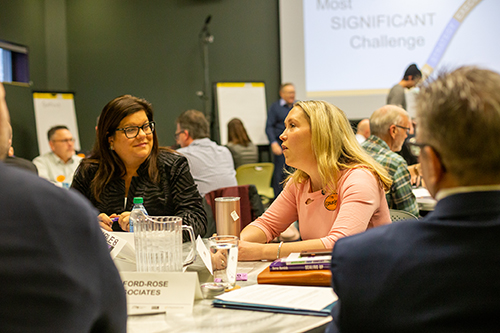 "
I was in a YEO Forum with a guy who took his company from $7 million to $40 million; after hearing
his repeated references to Verne Harnish, I finally attended the Rockefeller Habits workshop.
Without ever going, I would still be running a mom and pop operation and hating my job!
Scott Nash, CEO, MOM's Organic Market
what do you get?
You will receive the Scaling Up Growth Tools worksheets.
After the workshop, your executive leadership team will complete an in-depth Scaling Up Assessment.

Your executive leadership team will participate in a coaching session to analyze the results and to develop an actionable plan.
Your Coaches
Scaling Up Certified Coaches are uniquely qualified to equip leadership teams with the tools to accelerate the momentum of business growth.
"
The Scaling Up Methodology has been instrumental in helping our company scale up and work to achieve our BHAG!
Jeff Kittle, CEO, Herman Kittle Properties, Inc.
"
Dr. Craig Overmyer and the Cultures That Work team has provided training, coaching and
business development consulting that has significantly grown our business by expanding our impact
through two new practices. Our cash flow is really good, and I can sleep well at night!
Dr. John Ladd, CEO, Signet Dental Management
who should attend?
This workshop is for mid-market, privately held and/or family business leaders who are facing the complexity of rapid growth.
workshop agenda
8:00 a.m. – 12:00 p.m. ET: Scaling Up Business Growth Workshop
Location
Virtual – Zoom
team registration
Registration ends Wednesday, January 26th, 2022.
$299 Per First Three From Same Company

$100 Per Person – After 3rd From Same Company
To date, we've received numerous NPS scores of 100. If we fail to provide value on the day of the workshop, we'll refund your ticket in full.
REGISTER NOW
Let's Get In Touch
Now is the time to start thinking about Business Growth through Strategic Culture Alignment.
Now is the time to take control.
Contact Us