Scaling Up Business Growth Workshop
Thank you for attending the Scaling Up Business Growth Workshop!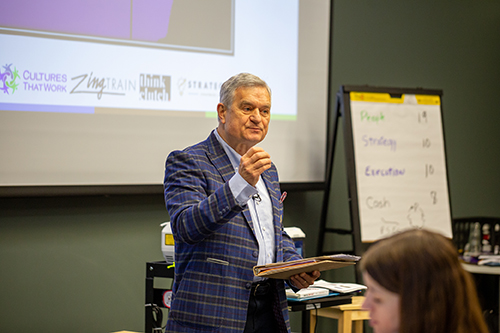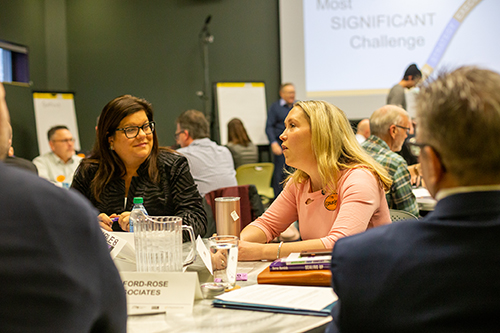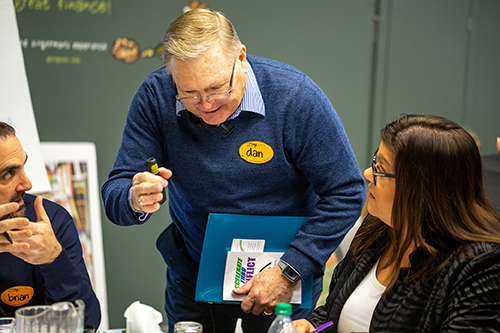 Perpetuating Sustainable Growth without the Drama
Are you ready to put these two powerful tools for your leadership team to work?
1. Scaling Up 4 Decisions Assessment. This online assessment completed by your leadership team will provide this valuable information about your organization:
Your #1 Strength and #1 Area of Opportunity
Breakdown of the habits of the 4 Decisions and how your organization ranks in each of them
2. Cash Flow Story is a single source of truth that allows everyone to understand the business in a common way using a logical process to discuss the performance of the business. This is simply the easiest practical tool for scaling a firm's cash flow.
We hope you and/or your team have gained actionable insights for answering the key questions posed by the Four Decisions needed to scale: People; Strategy; Execution and Cash. To schedule a Scaling Up Assessment, please complete the form and we will be in contact with you to setup your appointment.
Please click on the download button below for the promised additional workshop tools that include the presentation slide deck printout and other valuable workshop materials that will help you continue your progress along your Scaling Up journey! Next week, we will send references for books mentioned during the workshop.
Download Workshop Tools
Schedule Your Scaling Up Assessment Today!
The Productive Conflict Assessment
30% OFF Until February 28th, 2020!
In the book, Accelerate Thru Conflict: The Missing Conversations… Before It's Too Late, we recommend the Everything DiSC® Productive Conflict Profile.
We have a special, limited time offer for you and one other colleague you work with to experience this powerful tool, which will provide guidance for you to master conflict and be a cohesive teammate. The 30% discount is available until Feb. 28th.
Please call Nick Dan for pricing at 317-247-8014 or 800-783-8014 to schedule at the discounted price.
You will each receive your personalized profile, and also a customized comparison report to provide amazing insights and guidance to prepare you for better communication with each other when you have differing opinions and perspectives.
When you receive your profile, you will gain self-awareness, and empathy for those with whom you engage as you face the complexity of scaling up. Also, you will learn about the preferences, stressors and possible destructive tendencies during conflict for yourself and others. It is very important to discover how to be mindful of your strengths and blind spots.
This profile is the first step in our course, Mindful Leadership at Every Level, where you learn how to practice In-The-Moment Conversations with colleagues for productive conflict as you face the natural friction, confusion and underperformance that naturally occurs when scaling up.
Note: We request a minimum of 2 people from your company participate to accurately generate a comparison report as well as your own Productive Conflict Profile.
Simply provide your name when calling to apply the discount.
Download Productive Conflict Example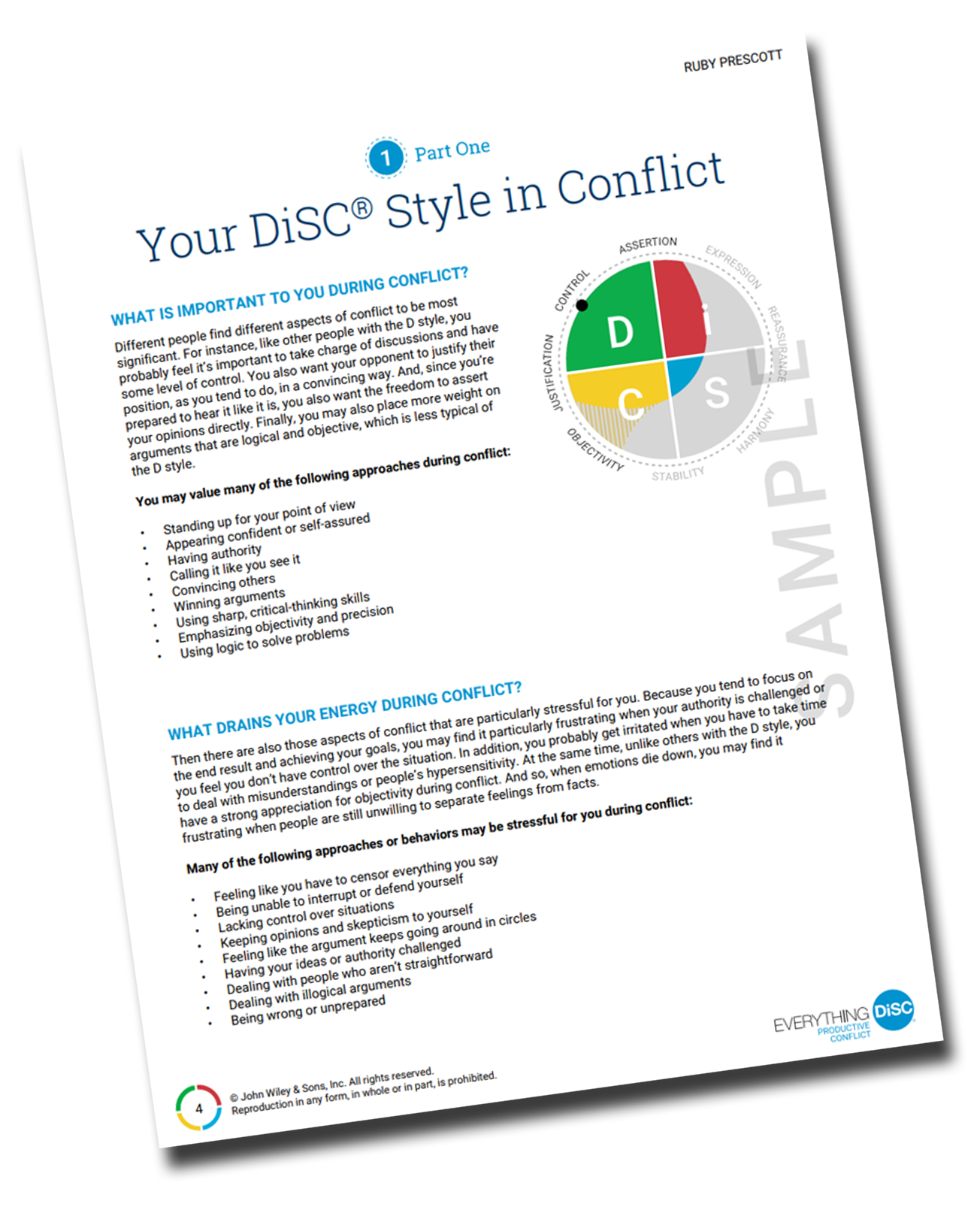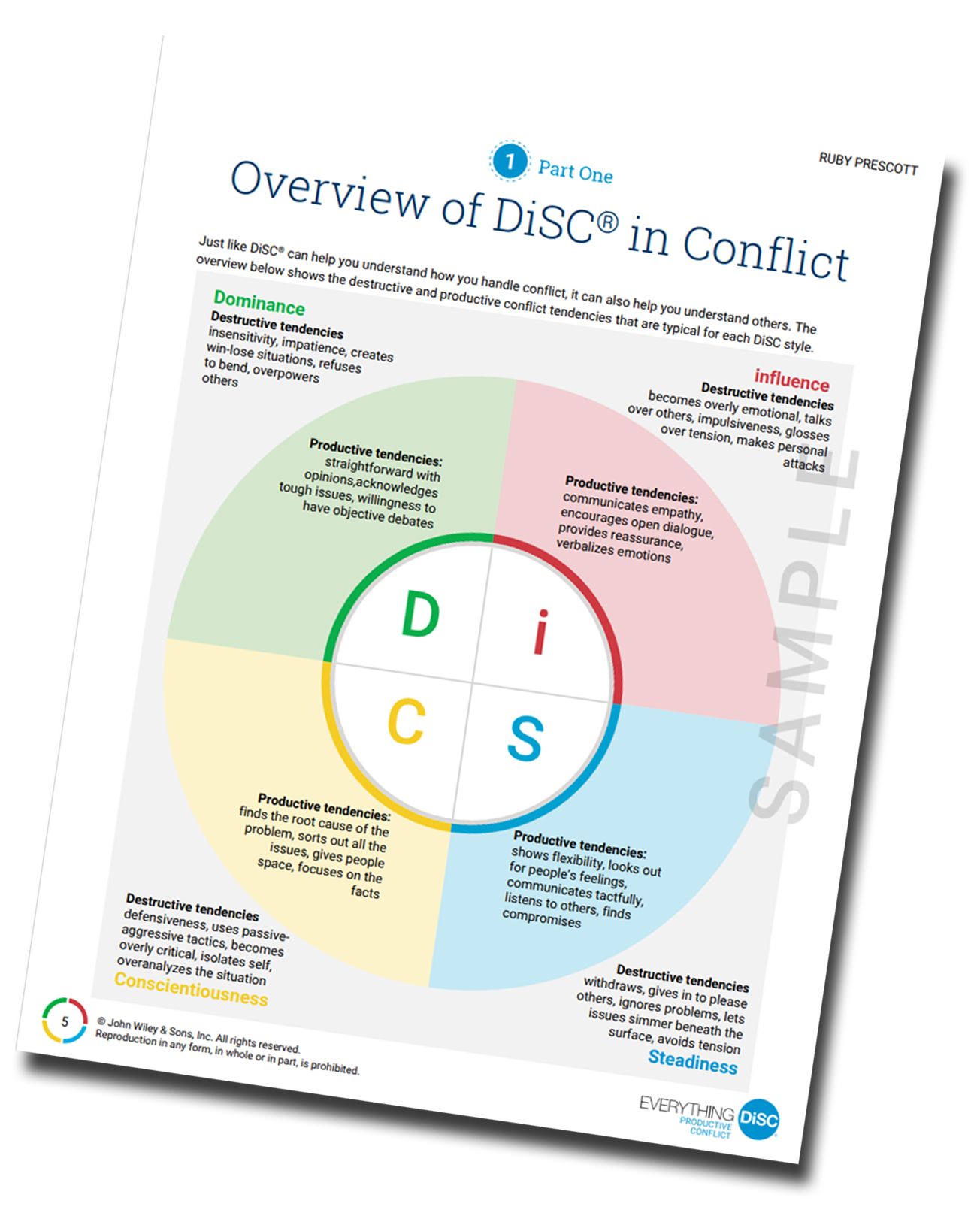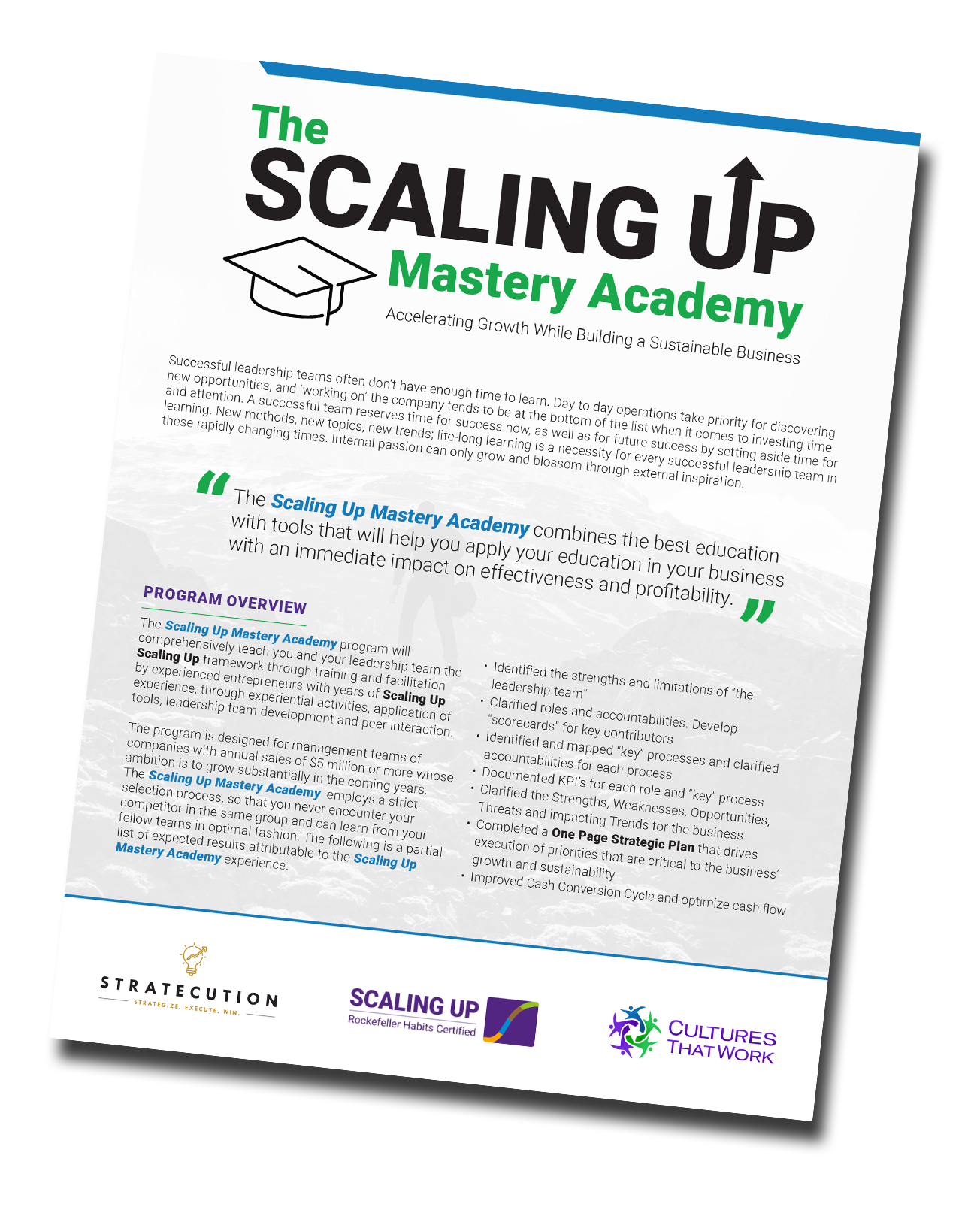 The Scaling Up Academy Mastery Program
This program is designed for management teams of companies with annual sales of $5 million or more whose ambition is to grow substantially in the coming years. The Scaling Up Academy employs a strict selection process, so that you never encounter your competitor in the same group and can learn from your fellow teams in optimal fashion.
Download Scaling Up Mastery Program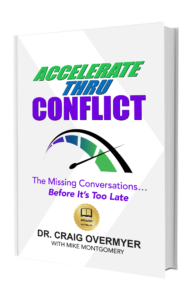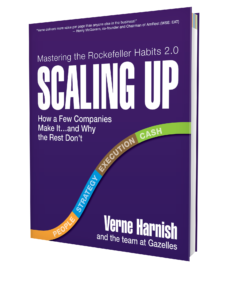 Discover what it takes to reduce the drama and accelerate your business flywheel by reading Scaling Up, and Accelerate Thru Conflict.