Accelerate Thru Conflict Magazine
The Missing Conversations... Before It's Too Late
7 Leadership Commitments That Forge Elite Teams
PAGE 6
"IF YOU DON'T WORK ON STARING DOWN THE FEARS THAT HOLD YOU BACK FROM COURAGEOUS BEHAVIOR, EVENTUALLY YOU'RE GOING TO GET TRIPPED UP."
Mark Divine — New York Times Bestselling Author, Former US Navy Seal & Founder of Sealfit
ACCELERATE THRU CONFLICT
The Missing Conversations... Before It's Too Late
Order on Amazon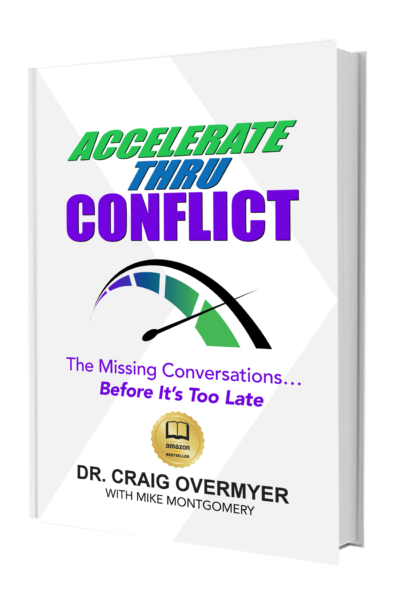 About The Book
This book is for Scale Ups facing the complexity of growth. Transform friction, confusion and underperformance before it's too late; that is, before the stakes are high, disengagement rises, and performance slacks off.
Discover how to raise the quality of conversations to accelerate thru conflict
Learn the Four STEP In-The-Moment Conversations™ method
Put into practice the Eight Accelerator Questions Guide
I hope you and your colleagues can use this guidebook to put into practice the 4 STEP In-The-Moment Conversations for Productive Conflict Resolution.
SUBSCRIBE NOW
Stay In Touch With Cultures That Work, Inc.