Accelerate Thru Conflict Magazine
The Missing Conversations... Before It's Too Late
7 Leadership Commitments That Forge Elite Teams
PAGE 6
"IF YOU DON'T WORK ON STARING DOWN THE FEARS THAT HOLD YOU BACK FROM COURAGEOUS BEHAVIOR, EVENTUALLY YOU'RE GOING TO GET TRIPPED UP."
Mark Divine — New York Times Bestselling Author, Former US Navy Seal & Founder of Sealfit
ACCELERATE THRU CONFLICT
The Missing Conversations... Before It's Too Late
Order on Amazon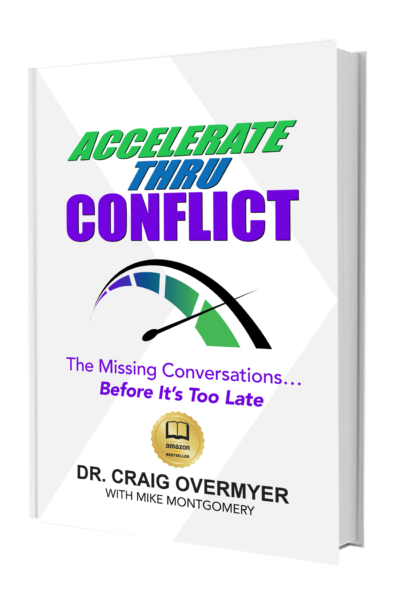 Download Part 1
Conflict Impacts Moment
About The Book
This book is for Scale Ups facing the complexity of growth. Transform friction, confusion and underperformance before it's too late; that is, before the stakes are high, disengagement rises, and performance slacks off.
Discover how to raise the quality of conversations to accelerate thru conflict.
Learn the Four STEP In-The-Moment Conversations™ method for productive conflict resolution.
Practice using the Eight Accelerator Questions Guide to overcome the discomfort of conflict.
Sign Up for The Cultures That Work, Inc. Newsletter