Accelerate Business Growth
Our Global Scaling Up program, which provides a fast-track learning proposition. 
Watch the video to discover more
The 20,000 Scaleups program is our signature global offering. This one-year fast track learning program is delivered in the classroom alongside up to a further five high growth organizations. The program also provides each participating CEO the opportunity to attend a 2 days of learning at Harvard University.
Delivered on a quarterly basis in Metro Indy
Access to Growth Institute online learning portal
Partnered with the TECH College at Harvard University
Full access to Cashflow Story software
For organizations seeking to Scale Up to $1 Billion in revenues and beyond
Full access to Scaling Up Scoreboard software
Contact us to see if joining a local community of committed entrepreneurs is right for your leadership team.
Your Team:
2 Scaling Up Coaches and
8 Business Speakers
Coaching Schedule:
7  Full day coaching sessions with Leadership Team
Leadership Coaching:
4 CEO 4-Hour Roundtables
4 CEO 1 Hour Check-ins
Finance Coaching :
2 Sessions: Cashflow Story Coaching Session w/CEO & CFO
Expanded Team: 
*Access to Growth Institute video and live training programs
Scaling Scoreboard Accountability Calls:  
Achieving Extraordinary Exits:
2 Sessions: Preparing for Extraordinary Exits with STS Capital Partners
Watch Verne Harnish speak about the 20,000 Scaleups Program
We get it–running and scaling a business can feel overwhelming. You may feel uncertain about what steps you need to take to grow to the next level. A successful business has the right plan, process and people in place to scale.
Our Harvard Certified Scaling Up program helps you avoid stagnant growth by giving you and your team the tools and resources needed to confidently scale.
Feel like you don't have time? Sometimes you need to slow down to scale up. Learn why 20,000 Scaleups is essential to your business growth.
Act Now – Only 5 Elite Teams Can Participate.
Your company's future depends on getting this right!
Interview for the program.
Qualify to join the team.
Accelerate Business Growth.
20,000 Scaleups Program Benefits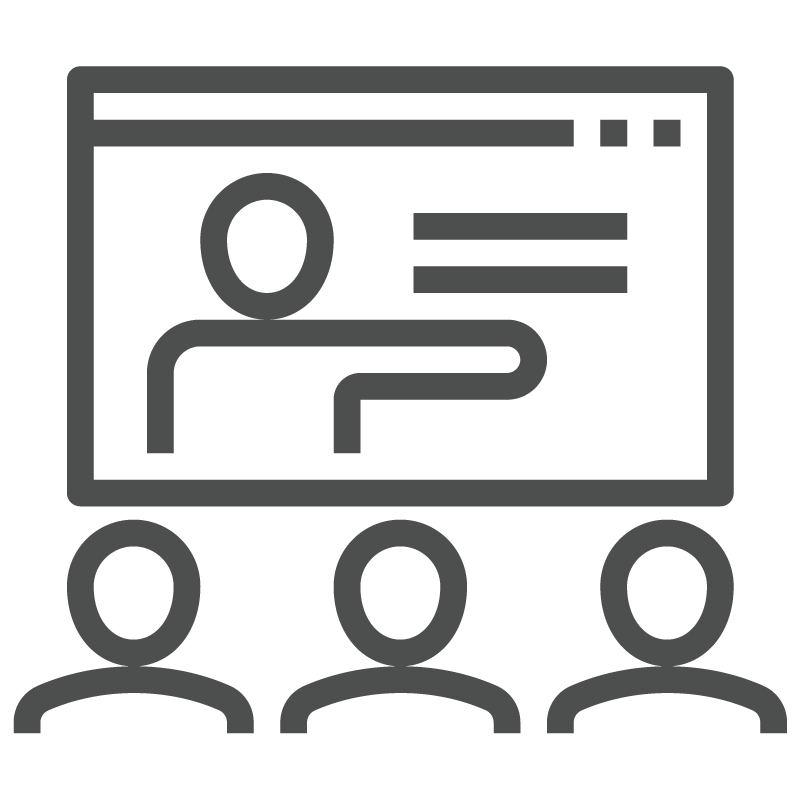 WORKSHOPS & WEBINARS
We host a number of workshops throughout the year that are either free or offered at a discounted rate. These workshops are either focused on a specific area, i.e. People or Cash or a full day diving deep into the Scaling Up curriculum.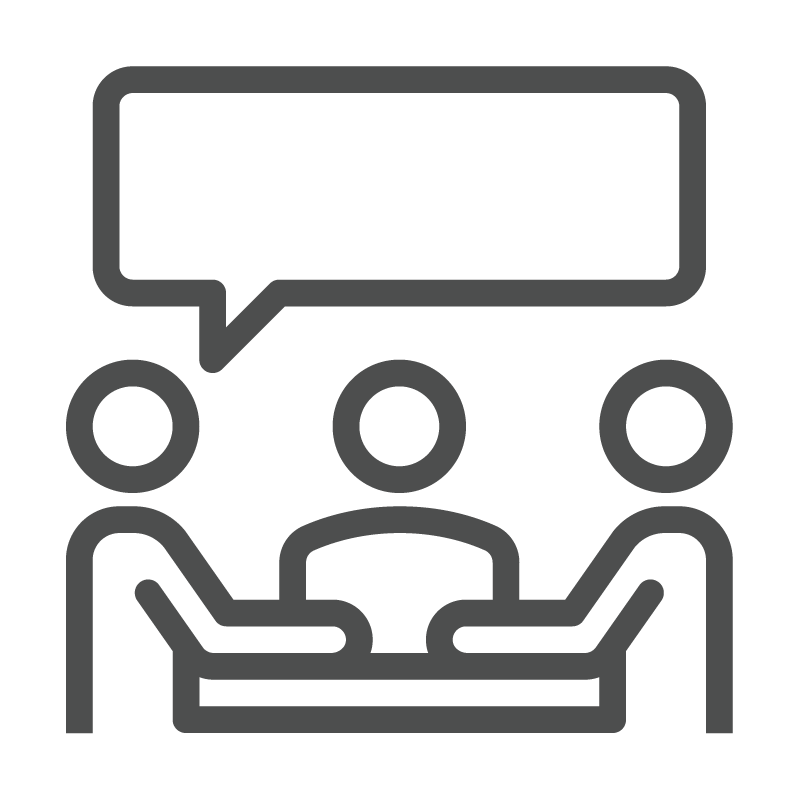 SCALING UP ROUNDTABLES
We fervently believe in the power of Peer learning. Participants take part in a CEO Forum Group with like minded Business Owners, CEOs and Presidents. Here you will save time and accomplish objectives faster by gaining wisdom from the lessons learned of your peers.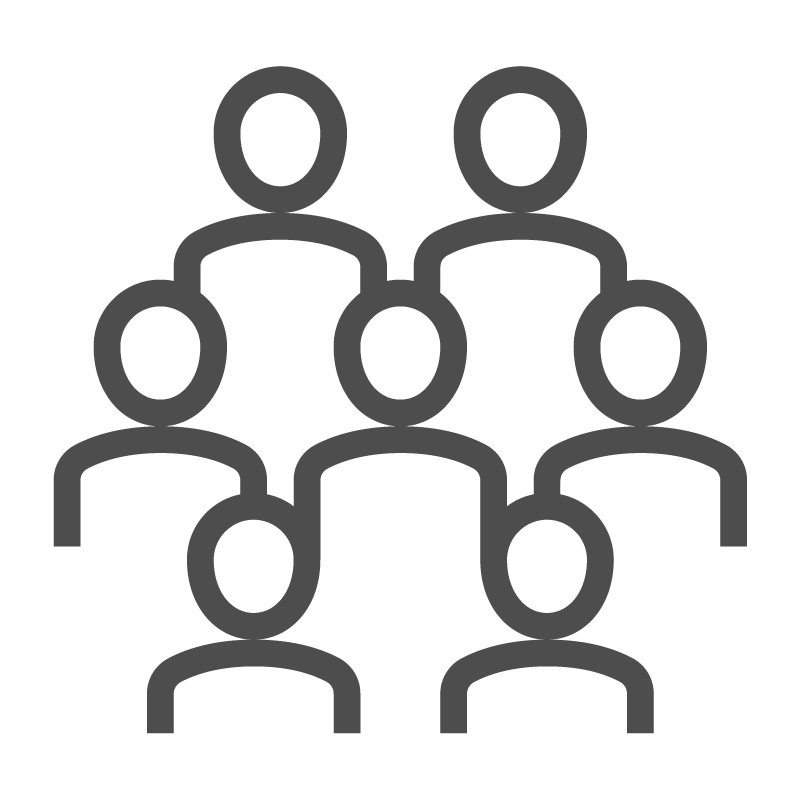 SCALING UP SUMMITS
Scaling Up conducts 1 to 2 summits per year. Practitioners' of Scaling Up join with industry leaders, authors and entrepreneurs for three days of learning growth and networking . All clients have access to discounted tickets to the Scaling Up Summits and FREE online sessions.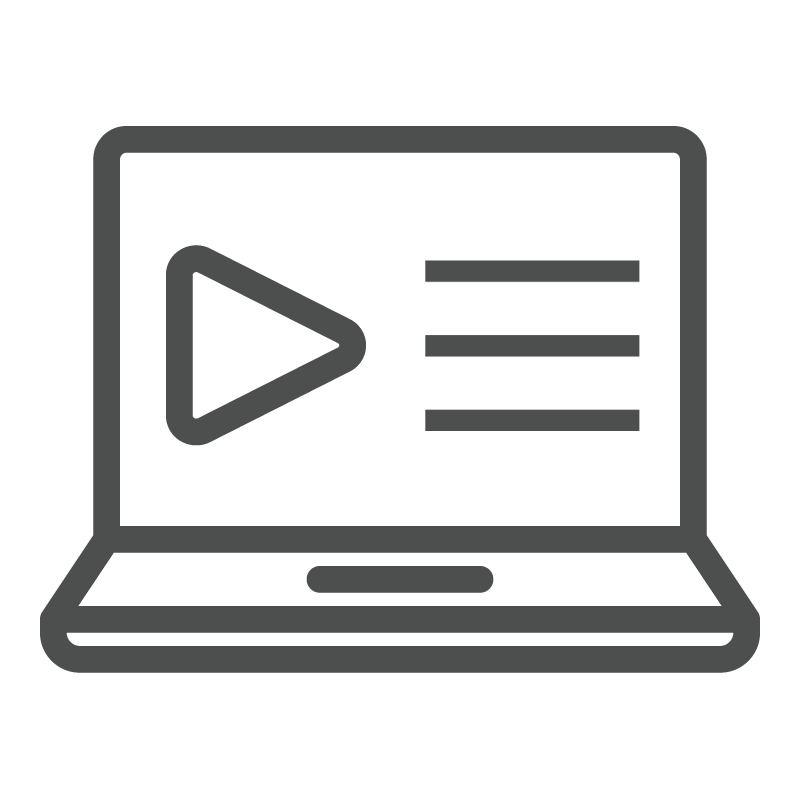 SCALING UP SUPPORTING VIDEOS & CURRATED ARTICLES
As a client, you will have access to 100s of powerful learning resources to help accelerate your learning. We have compiled playlists that are focused on: Strategy, Sales, Marketing, Culture, Finance, Leadership, Development and much more. Curated articles will be sent to you.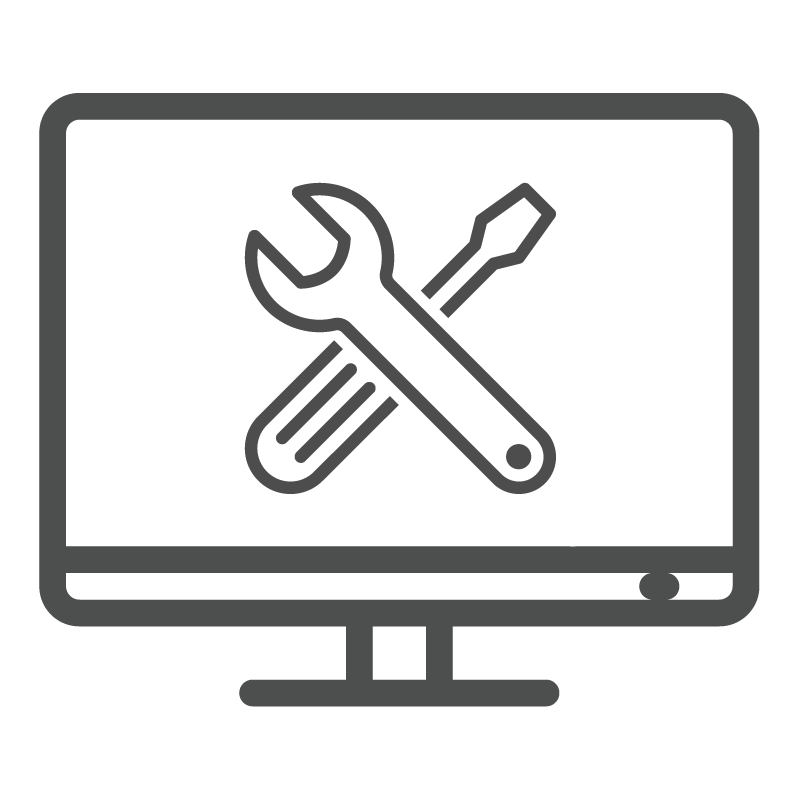 SCALING UP ADDITIONAL RESOURCES
We partner with other organizations to enable you to access resources that are designed to help you and your team to be your very best, including but not limited to: Wiley including PCP and Five Behaviors of a Cohesive Team, Zingtrain, Oxford Commercial Finance, STS.
Features of the 20,000 ScaleUps Worldwide Movement
Join a powerful cohort in Indianapolis.
Build success with our 4 quarterly in-person team meetings per year plus our virtual learning platform to keep your leadership motivated, focused and accountable.
Earn a Master's Certificate.
After the first year, CEOs from the participating firms can attend Harvard for a two-day workshop to earn their Master's Certificate from the Technology and Entrepreneurship Center.
Guided by Dr. Craig Overmyer & Dan Hurley.
Learn and implement our proven performance platform and management tools to equip your leadership team with the skills needed to scale your business for success.
Meet Your Metro Indy Coaches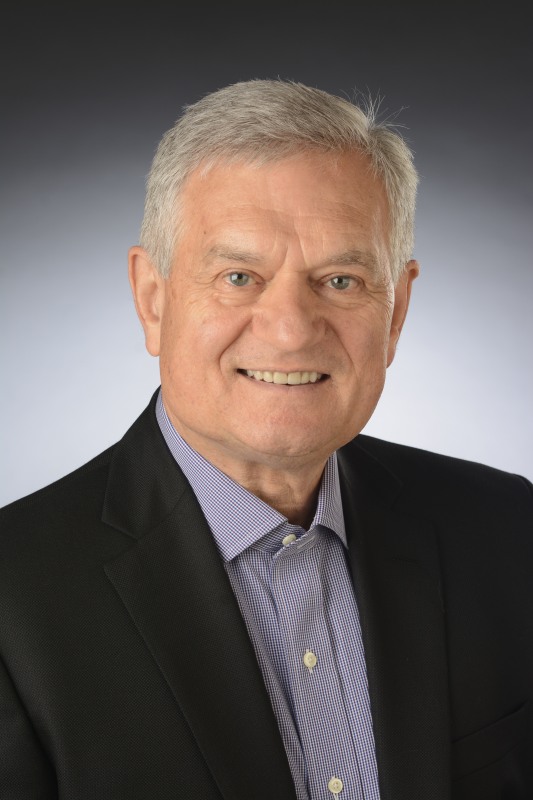 For 20 years, I have worked with business owners and executive leadership teams of privately held and family-owned businesses who are preparing the next generation of leaders. Since 1999, I have worked with hundreds of business owners of growth firms that double in size every 3 to 5 years who often yearn to be set free from three snares: (1) sucked into daily operations, (2) tolerating underperforming teams, and (3) failing to get everyone on the same page. This takes a toll and drains precious time, energy, and cash flow.
As a business owner, how much time would you save if you were free from worrisome checking in on the success or failure of your business or organization? Our purpose at Cultures That Work is to create a partnering climate of value-creating service that results in freeing up more time, energy, and resources for C-level executives and business owners as well as their leaders and teams.
Our tools include cultural transformation tools such as the Cultural Values Assessment and the Emplify Quarterly Survey as well as coaching. My specialty is Mindful Leadership at Every Level, a leadership approach that will show you how to create an engaged, coachable, accountable, and productive culture that works through In-The-Moment Conversations for productive conflict.
Cultures That Work clients include Crew Carwash, Birge & Held, Barrett & Stokely, California Closets, Renovia, CertaPro Painters® of Indianapolis, Kittle Property Group, Witham Hospital, BerryIT, The Atkins Group, and Indy Implants.
Have questions about this program, contact me at craigo@culturesthatwork.com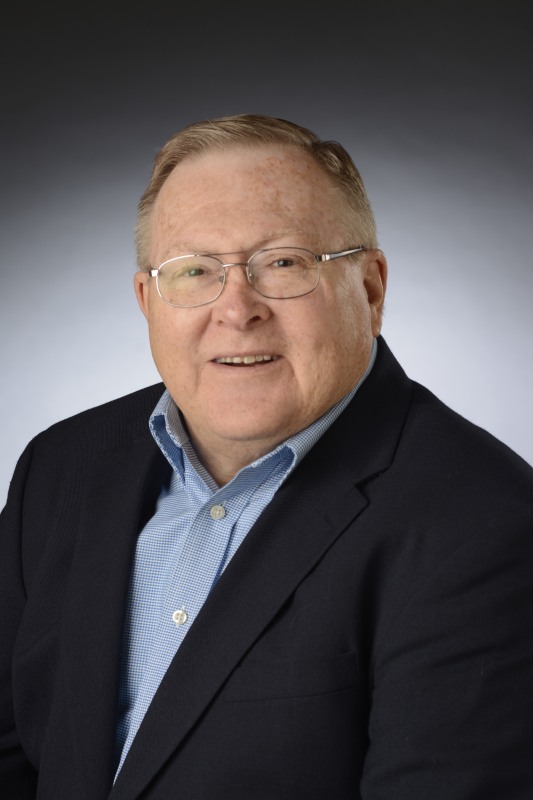 With a career spanning over 35 years, Dan has experience that is broad and deep. He has led three startups, four turnarounds, and several growth-oriented businesses. He has seen them through from cradle to grave each time, providing the inspiration, strategy, leadership, and oversight to achieve extraordinary results. Dan has spent half his career providing expertise and insight as a coach, consultant, and mentor to some of the most well-known businesses such as General Motors, Honda, Bank of America, Sysco Foods, GMAC, and Arcelor Mittal. In addition to these behemoths, he has helped scale smaller businesses like Faurecia Automotive, Demattia Group, Jabil Circuits, Printco, Schena Roofing, and Markoff & Mittman. His client list includes engagements with over 32 commercial and industrial segments.
If it has occurred in business, Dan has seen it. He has led teams who have clarified the complex issues, solved the unsolvable problems, made the difficult decisions, and executed the most challenging plans. Dan has been in the strategy business since 1993. As a Scaling Up Business Advisor, he has a performance platform (processes, tools and techniques) that—when implemented with dedication, diligence, and discipline—will achieve extraordinary results.
Have questions about this program, contact me at dan@stratecution.us
Hear From Other Businesses Who Have Scaled With Us
Using the Scaling Up methodologies, we have helped dozens of businesses and leadership teams successfully scale in the last decade.
Here are other clients we have worked with
Congratulations!
We've been helping companies grow their businesses from 7 figures to 8 figures or 8 figures to 9 figures and even 10 figures in a clear, concise, and well-developed way. We've worked with hundreds of CEOs, business owners, and executive leaders like you, to alleviate the barriers to growth such as:
The inability to staff/grow enough leaders, especially the executive leadership team, who have the capabilities to delegate and predict
The lack of scalable infrastructure to handle the complexity of communication and decision making through productive conflict resolution
Carrying too much of the load of daily operations rather than spending most of the time on market facing activities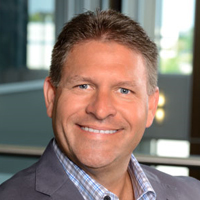 Brent Tilson – President of Tilson HR and BestSelling Author of Grow Slow To Grow Fast
"To accelerate and sustain growth, leaders must have a clearly articulated strategy and align their people to execute without drama. It is important to invest the time to develop a comprehensive plan that will drive efficiency and effectiveness to build a high-performance business. Through this Scaling Up exclusive group your senior team will have the coaching, methodologies and strategies to build and execute your plan."

Brent R. Tilson is a nationally recognized entrepreneur, industry leader, and civic advocate. From his start as a CPA, he has been a champion for small businesses and entrepreneurs. He is the founder and CEO of Tilson HR, a national professional employer organization providing a comprehensive suite of business solutions to help businesses grow and thrive.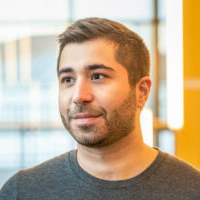 Santiago Jaramillo – CEO of Emplify and BestSelling Co-Author of Agile Engagement
"In the journey of scaling up a fast-growth business, it is critical for healthy and aligned executive leadership teams to focus on creating a market-winning strategy with clear ownership on execution accountabilities. Clarity and accountability are massive multipliers of growth, focus and peace of mind. This exclusive and proven 20K Scale Up program delivers methodologies, best practices, and world-class facilitation. Indy's well-chosen peer group of 5 executive leadership teams will be equipped to turbo-charge their collective growth and do it all with more ease, fun and effectiveness."

A serial entrepreneur and CEO in the software industry, Santi is the Co-Founder and former CEO of Emplify (acquired by 15Five) where he led a team of technology, psychology and data science experts in supporting leading organizations in their mission to attract, engage and retain the best talent. Emplify's solution – as part of 15Five now – measures employee engagement and organizational health for thousands of leading organizations around the world and has collected tens of millions of data points about the traits of organizational culture, leadership and management that create employee performance and loyalty.
$60,000 / year or $15,150 quarter
Company diagnostics and assessment
Maximize your business' capabilities with on-demand courses from global thought leaders
This initiative, in partnership with the Technology and Entrepreneurship Center at Harvard (TECH), furthers the academic rigor and prestige to which we hold our global program standards.
An optional two-day Harvard Program for CEOs*
* Optional session (additional $2,500 fee)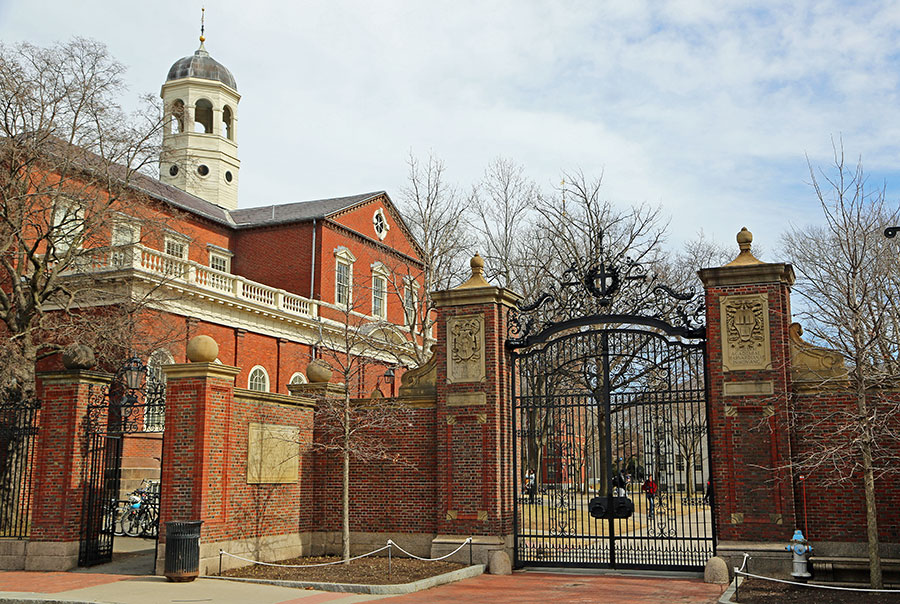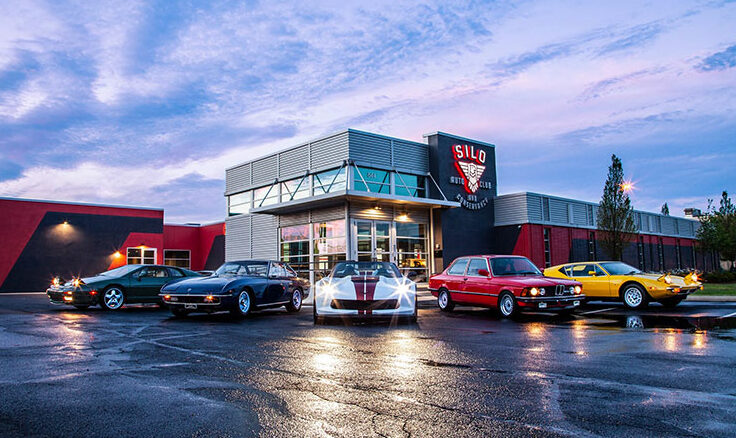 This is where we will meet during the program:
June 12th, 13th, and 14th, 2023
Follow-up Quarterly Sessions will be announced.
Silo Auto Club and Conservancy
644 E Washington Street
Indianapolis, IN 46204
Thank you to our sponsors